Apollo Bay Weekend Away 2021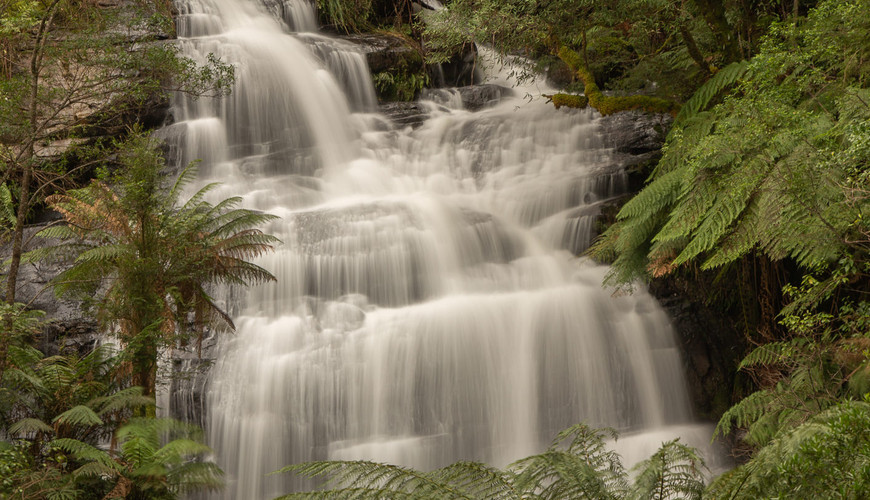 Apollo Bay Weekend 2021 © Matt Peart
It was with much anticipation and expectation that our Apollo Bay weekend away finally arrived after many weeks of Covid 19 lockdown.
There were approximately 21 club members who attended, most arriving on a blustery, cold, Friday night, with most getting meals out and keeping out of the weather.
It was a joy to get away for a few days visiting many natural attractions such as: Triplet Falls and Hopetoun Falls (The single lane bush track was an adventure on its own). Two spectacular waterfalls were worth the walks to get there.
Marengo Beach sunrise with a spectacular double rainbow just after sunrise and plenty of chances to take photos for upcoming "Intimate Landscapes Competition."
Maits Rest Rainforest Trail which yielded a great opportunity to practice fungi photography and…. Melba Gully (Madsen's Track Nature walk) where ferns have gone wild in the rich, earthy, dense rainforest.
Saturday night allowed club members to meet at the Apollo Bay hotel for an excellent, generous size, pub meal and enjoy each other's company.
Many thanks to Karen Malbon, Gayle Tout and the WCC committee for organising such a successful weekend in a brilliant, natural wonder so close to Melbourne.
Click on any image above to see a larger view.